Description
Conquer the Skies with this Carry-On Bag!
The Red Baron is a narrower version of the Overlord bag that fits the allowable carry on luggage size on many airlines. It's kitted out with matching, resized Evo trays or the magnet-friendly Stainless Chariot trays. Since the size difference between the larger Overlord and the smaller Red Baron is very small – just 2 cm – this set will get a whole lot of miniatures airborne. If you've never heard of our carrying system before please read the description in the Overlord Army Set.
This idea came from a wargamer who wanted to be sure that his ShapeShift bag would be allowed onboard a flight to a tournament. After checking the allowable sizes for carry on luggage we determined that shaving 2 cm off the Overlord's width would work best. When his bag was done, I drove to the airport and found the carrier's sizing widget to make sure it would fit: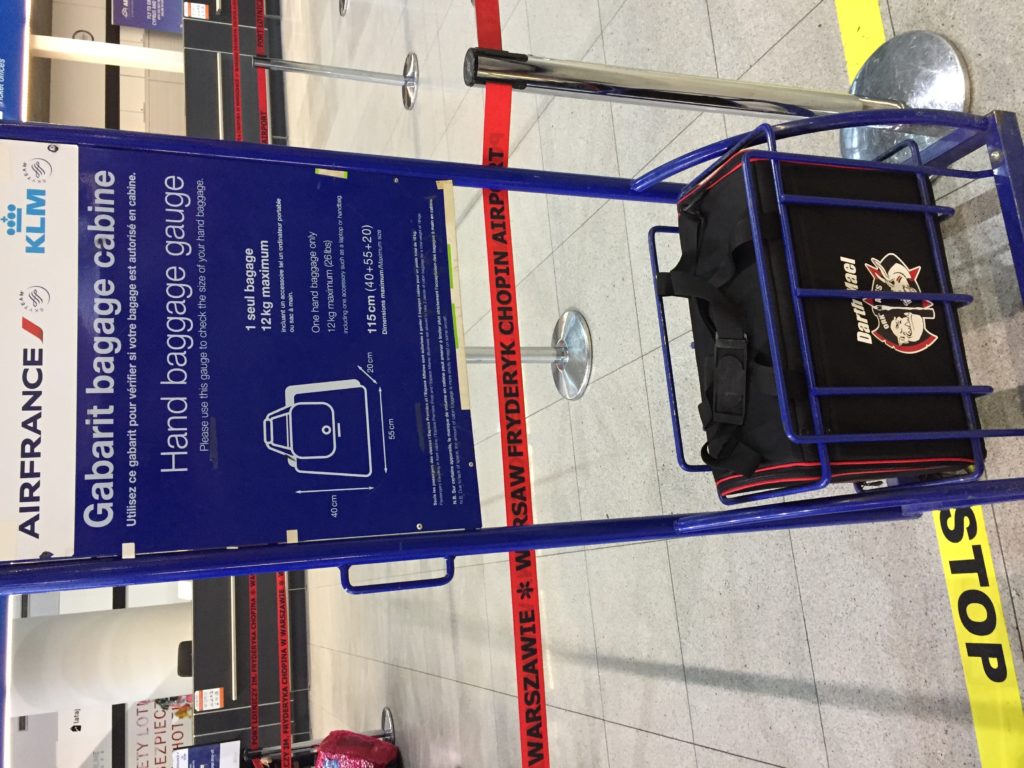 That bag also featured his club's logo, so it was a full-on custom design. But it seemed like such a good idea for so many tournament goers that I decided to make a standard version as well. Since I liked the red trim, the name that immediately sprung to my mind was the nickname of the famous German WW 1 fighter pilot, Manfred von Richthofen. He was dubbed the Red Baron by the British, and died in combat after shooting down 80 enemy planes. Some of his fighter planes were actually painted red which inspired the name.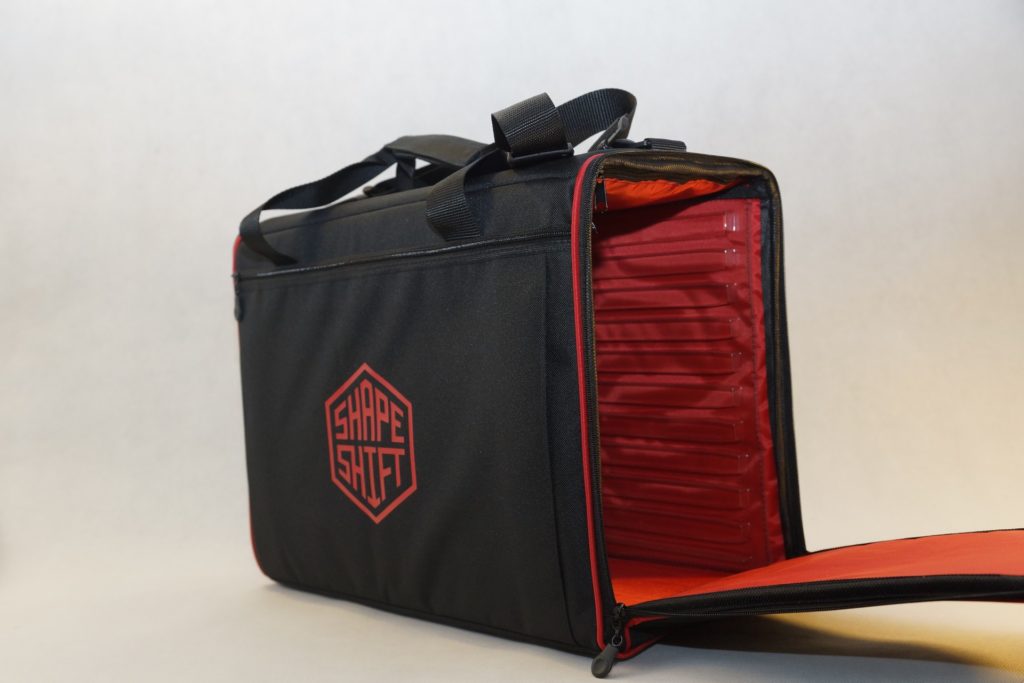 The bag is 50cm long, 35cm tall and 23cm wide when loaded with trays.
Like the Overlord Set, the Red Baron Army Set also contains 4 ShapeShift Evo trays. They are 23 cm by 21 cm rectangles and use the ShapeShift system for carrying miniatures (they come complete with fasteners and hex keys). Each tray is equipped with 6 sliding bars for clamping down whatever miniatures you need to carry. The usable width of these Evo trays is 19 cm.
Alternatively, if you prefer to use magnets for carrying your models, we now offer the Red Baron bag with our new Stainless Chariot trays. They are fabricated out of 1 mm-thick, ferromagnetic stainless steel and have the same 23 cm by 21 cm size as the Red Baron Evo trays. Note that the Stainless Chariot isn't suitable for non-magnetized miniatures.
Savings
As a special gesture to its name sake, the Red Baron Army Set can be bought with red trays, for the same price as black ones. Normally, colour variants cost 2€ more, so you're saving 8€ on this set if you go full crimson. Of course, black trays are also available as a standard option.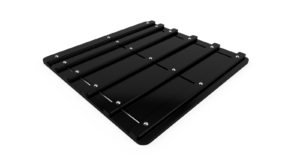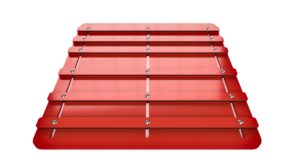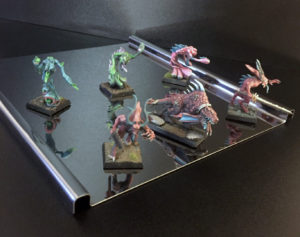 Below is a short overview of the number of bases that will fit on 1 tray. We are accounting for the fact that 1cm on each edge is left empty to fit the slots in the bag:
| Base Size | NUMBER OF MODELS |
| --- | --- |
| 20mm | 45 |
| 25mm | 35 |
| 30mm | 24 |
| 40mm | 12 |
| 50mm | 9 |
| 120mm | 1 – with a lot of space for smaller minis |
Multiplied by 4, we get:
| Base Size | NUMBER OF MODELS |
| --- | --- |
| 20mm | 180 |
| 25mm | 140 |
| 30mm | 96 |
| 40mm | 48 |
| 50mm | 36 |
| 120mm | 4 – with a lot of space for smaller minis |
Keep in mind that you can combine miniatures with different base sizes if the bases are round or oval. It's impossible to go over all the variants and combinations of models that are possible to carry with the ShapeShift system!
You Get:
With a Choice of:
 4 ShapeShift Evo Trays in black or red
OR
 4 Stainless Chariot Trays for magnetized models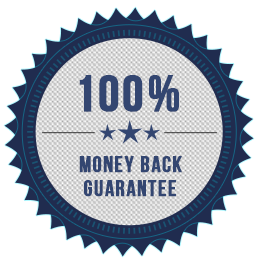 As always, you also get a 2 week money back guarantee for whatever reason if you send the goods back!